Greg Nelson's MMA Online University
Latest Blog Posts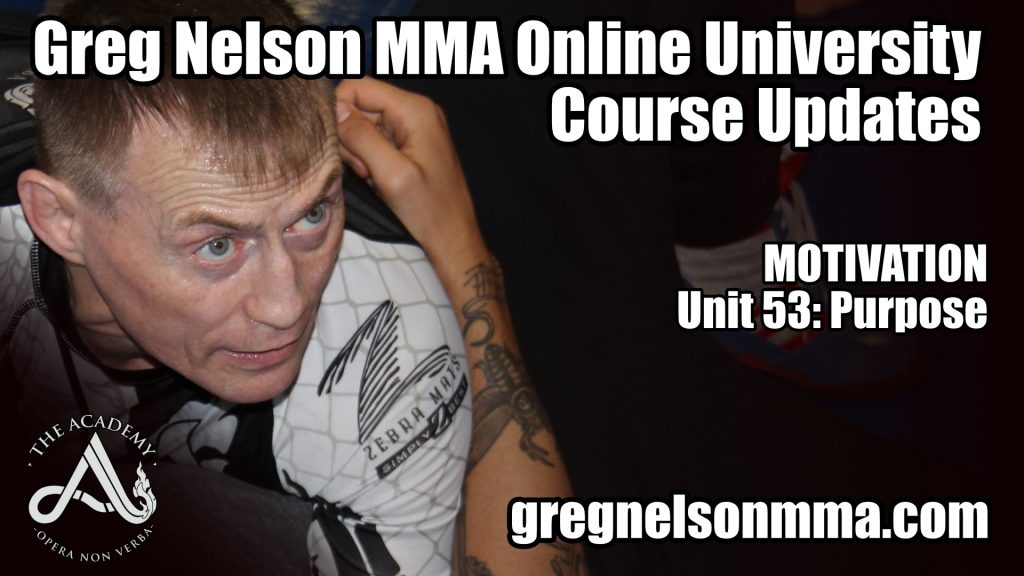 Greetings Greg Nelson MMA Online University Members! New Motivation Lesson from Coach Greg Nelson: Purpose Enjoy!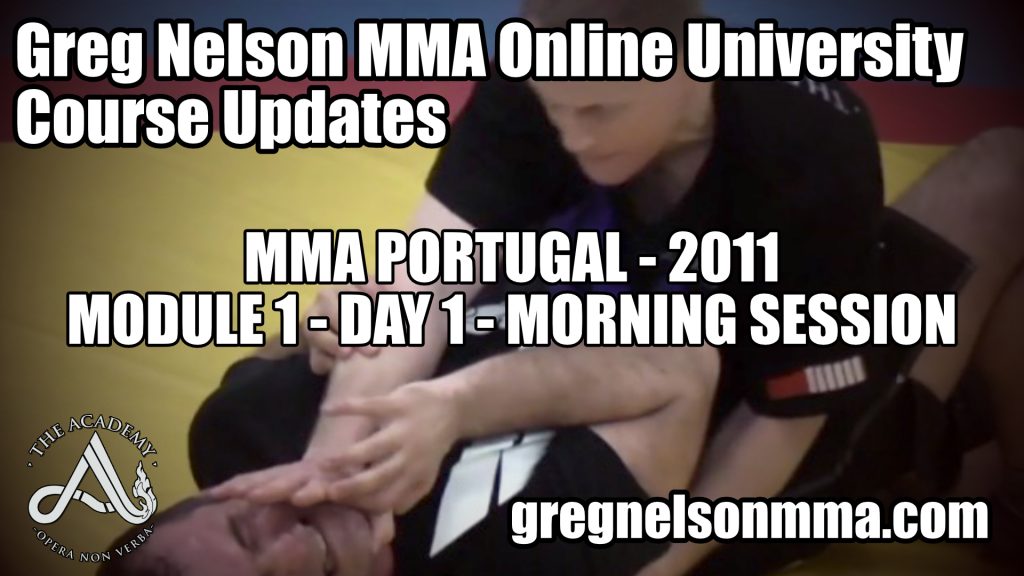 New Course: MMA Portugal – 2011 Module 1 Day 1 – Morning Unit 1 Introduction Unit 2 Stance For MMA Unit 3 Shadow Boxing Unit…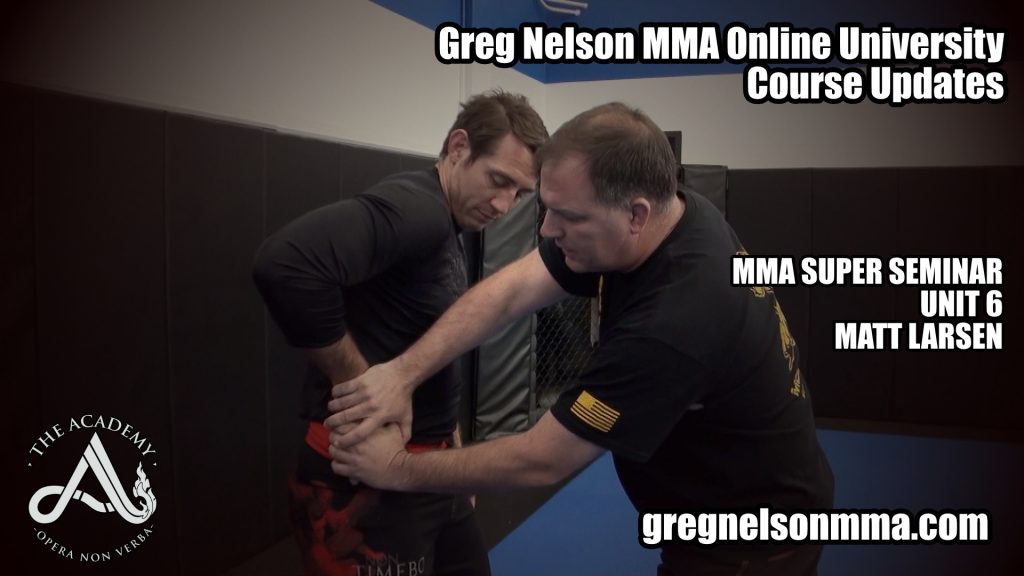 Module 6 Matt Larsen Unit 1 Introduction Unit 2 Weaponry Unit 3 Weapon Retention Unit 4 Moment of Action Unit 5 Create Distance Unit 6…
Greg Nelson's MMA Online University
Your 24-7 Online MMA Resource from one of the best coaches in the business!
We hope you are enjoying the free content and that is is helping your improve your martial arts training and your life! If you are ready to go further, please check out our monthly and annual memberships!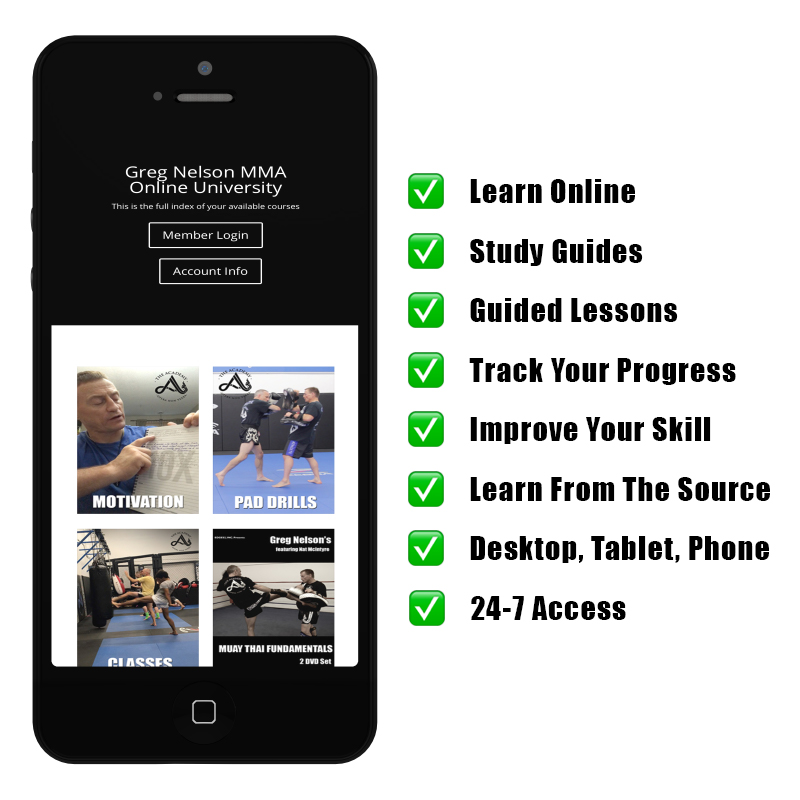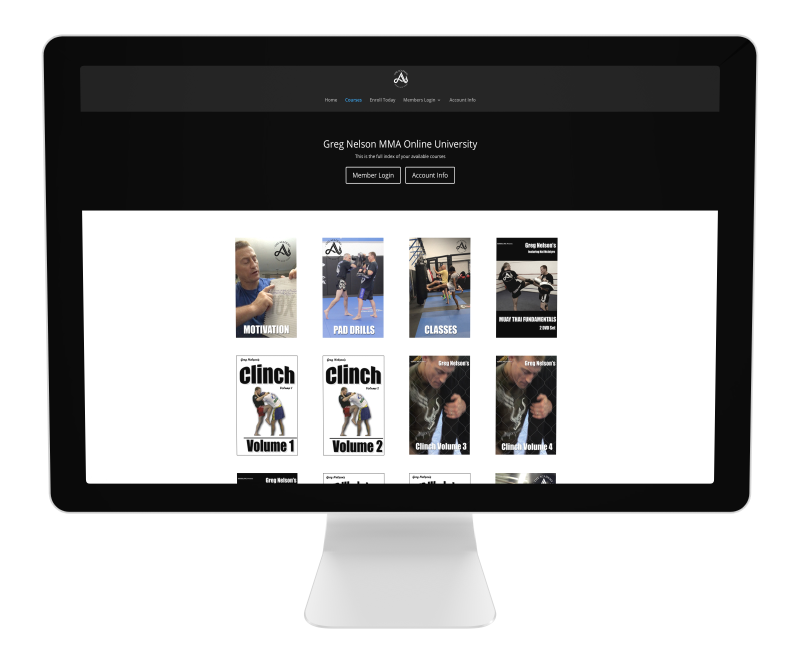 ---
Motivational Material
Drills & Combos
Detailed Technique Breakdowns
Class Archives
Seminar Archives
Jump in and start learning today!
MONTHLY
$29.95

Low Monthly Tuition
No Contracts
No Obligation
ANNUAL
$299.95

Two Months FREE
No Contracts
No Obligation